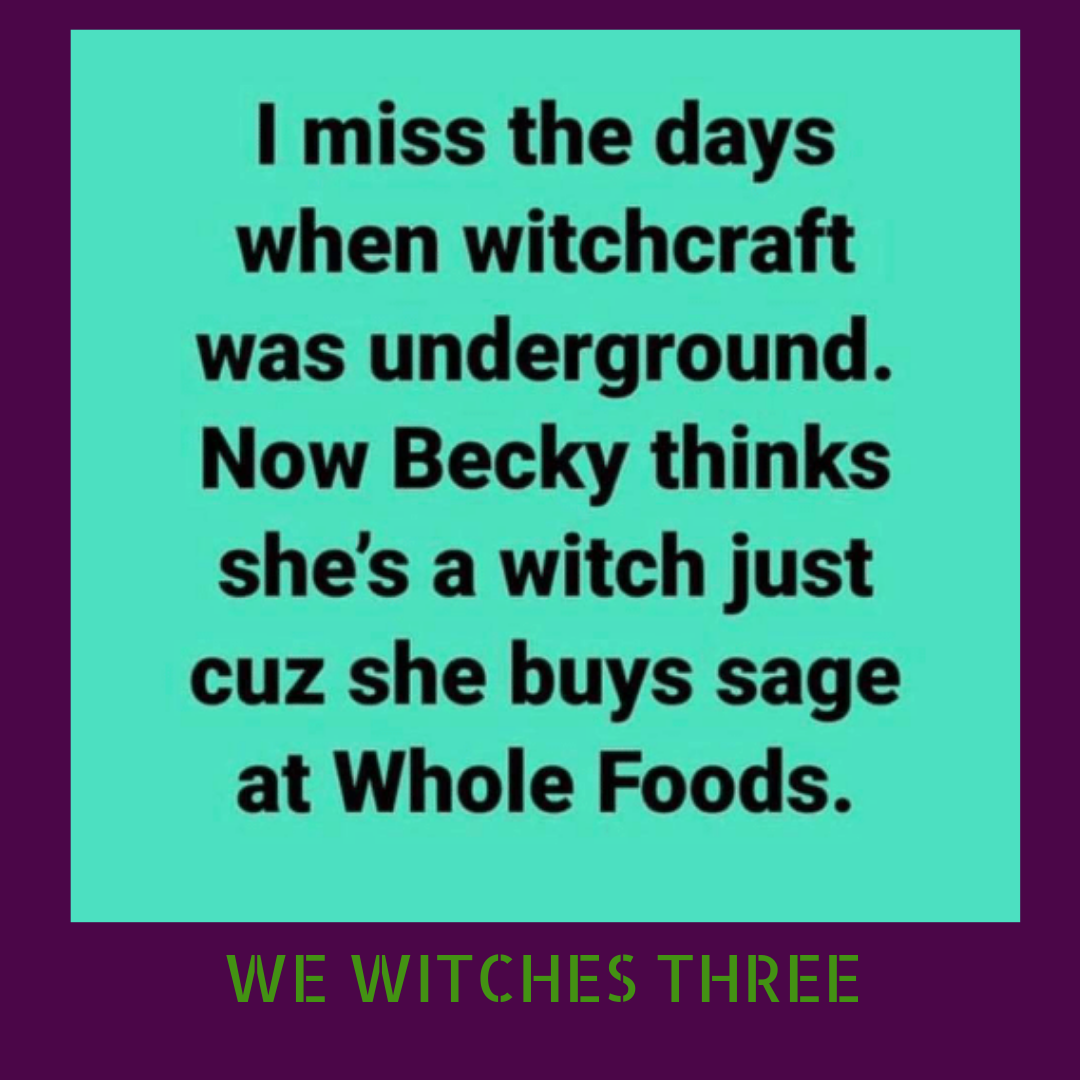 The Witches talk about the "Becky and Her Sage" Meme that has been going viral on Facebook and Instagram. They discuss how it keeps newbie witches from joining the community and why it's considered a form of spiritual elitism. Plus, some banter about spiritual bypassing, Wicca and Lightworkers. 
The Beck and Her Sage Meme
"I miss the days when witchcraft was underground. Now Becky thinks she's a witch just cuz she buys sage at Whole Foods"
**********
If you would like to support us please consider subscribing to a perk on our Patreon Page:
https://www.patreon.com/wewitchesthree
We Witches Three Podcast: https://wewitchesthree.podbean.com/
Facebook Group: https://www.facebook.com/groups/wewitchesthree
Twitter: http://bit.ly/2GGMMpx